Embroidered Patch: Pentagoat (TRANS)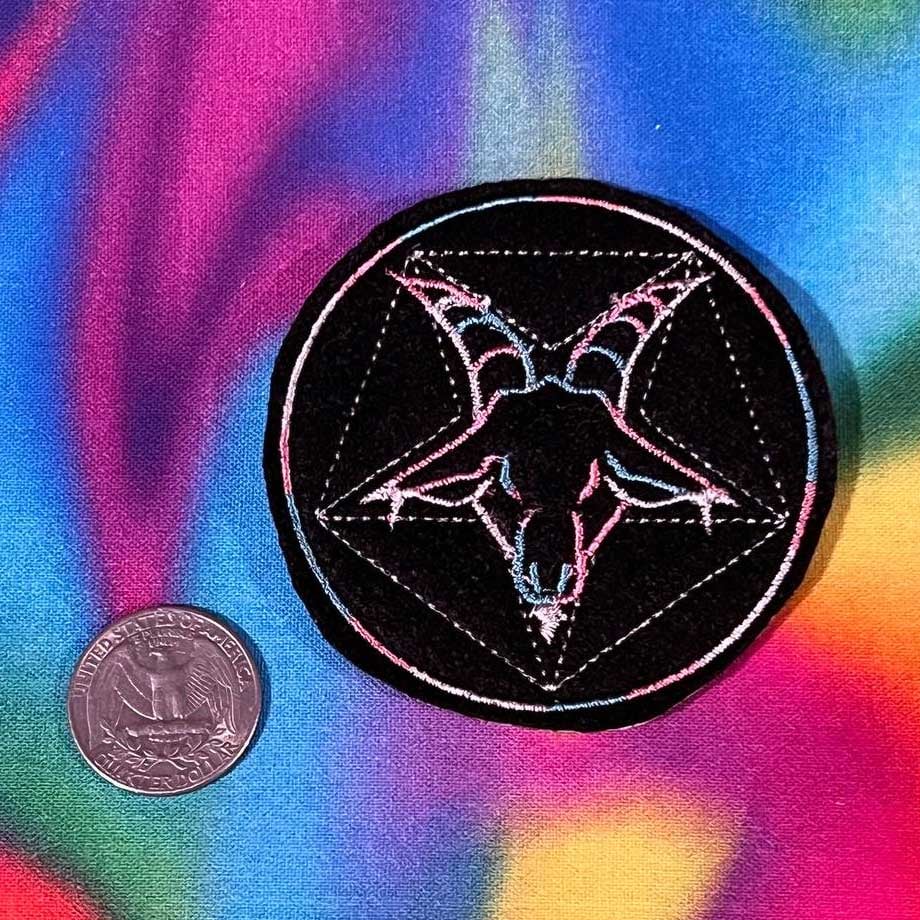 This is a double thick, sew-on patch featuring both rainbow gradient thread and metallic silver thread.
Every Trans Pentagoat patch will be unique and individual - just like you! No two are the same, thanks to the way the thread stitches out, so your Pentagoat will be one of a kind.