NEW: Gelatinous Cube Soap - Rich Lime scent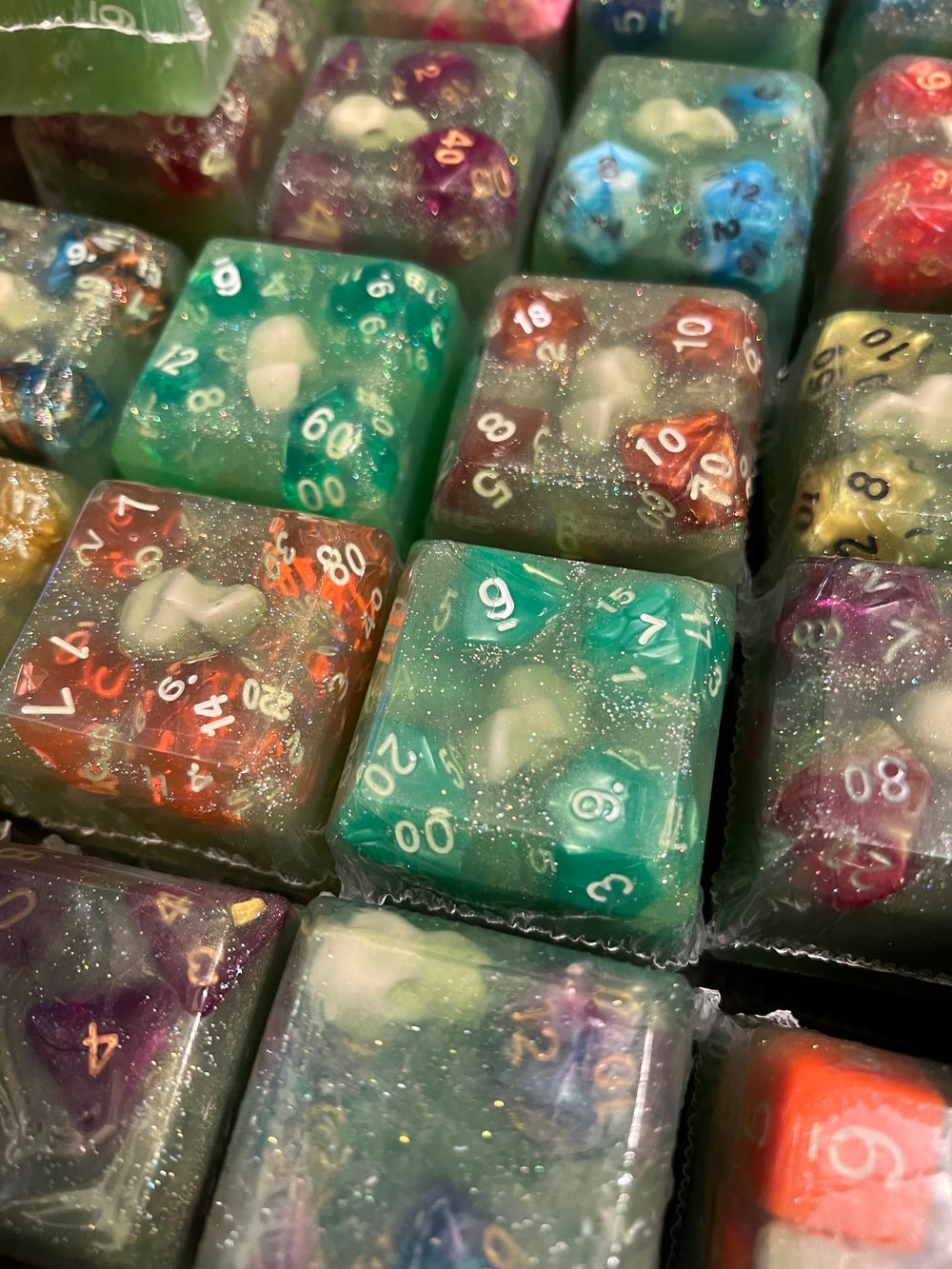 Oh no! Your dice have been absorbed by a gelatinous cube, and the only way to get them back is to fight it by washing your hands!
Our gelatinous cube soap contains a full set of polyhedral dice: D4, D6, D8, D10x2 (regular + percentile), D12, D20. There's also a little skull embedded in there, because for creatures without skeletons, gelatinous cubes sure have a lot of bones for some reason.
Your dice set will match, but the color of your set will be random. No two cubes are the same!
This soap does not have caffeine in it.
Ingredients: Coconut oil, Palm oil, Safflower oil, Glycerin (kosher, of vegetable origin), Shea butter (refined naturally crushed), Purified water, Sodium hydroxide, Sorbitol, Sorbitan oleate, Soy bean protein, Titanium Dioxide, Fragrance oils, Body safe colorants.
Con*Tact soap is vegan.
Gelatinous cube soaps are not eligible for the combo pack discount.