Matte Vinyl Sticker: Nazi Furs Fuck Off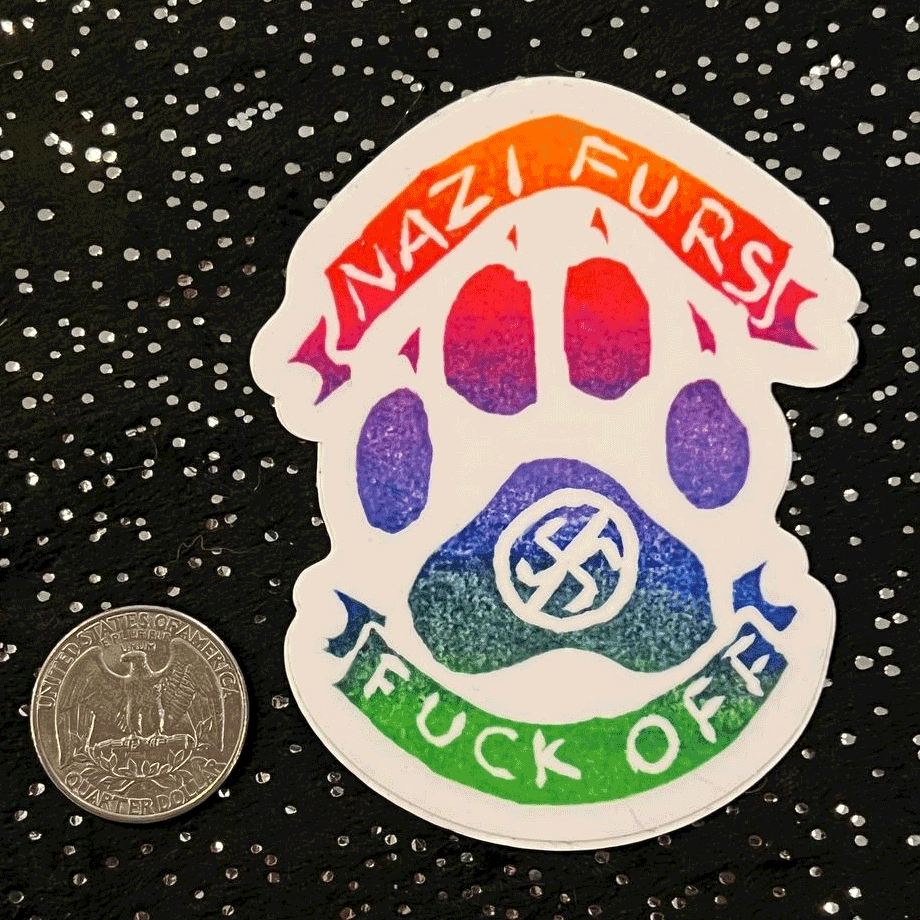 This design first debuted at MFF 2016, and was made using a hand carved stamp. Originally distributed on donated pieces of cardstock and worn as makeshift con badges, this popular piece of art is now available as a weatherproof matte vinyl sticker.
It's also an acrylic pin!