Fursona Pins: ConTact #396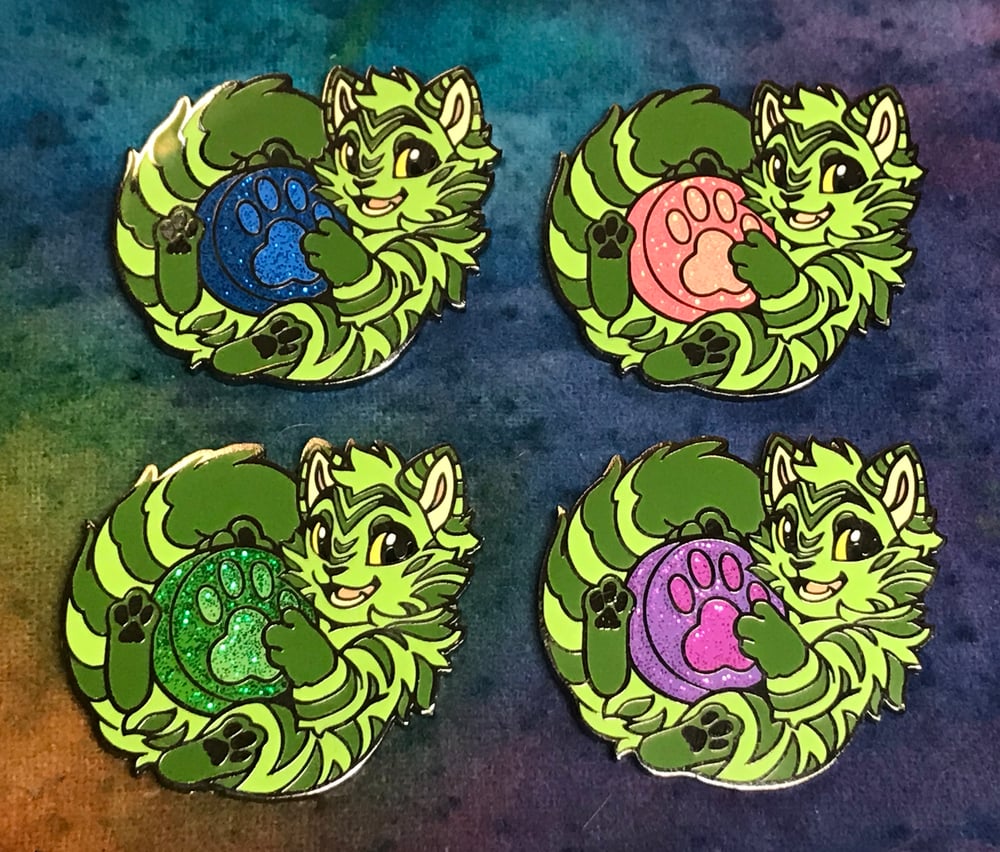 It's our mascot, Richard Lime! We partnered with Fursona Pins and the super talented Kiwibon to create four variants of this collectible character pin, featuring the grinning green cat from the label of our original scent, Rich Lime.
And the bar of soap he's clutching is even sparkly!
Pick your favorite color, or bundle them all and save a couple bucks.
These pins will be shipped without backer cards.